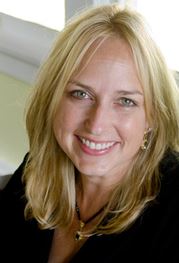 Kristen Pfautz Woolley
Kristen Pfautz Woolley of York was honored April 24, 2013, with the Essence of Humanity Award by the York County Children's Advocacy Center. The award was presented at its event entitled, "An Evening with Marilyn Van Derber," at the Strand Theatre.
The Essence of Humanity Award recognizes individuals who, beyond the requirements of their work, demonstrate remarkable human qualities including courage, love, strength, determination, and persistence when dealing with adversity. The award also honors those who demonstrate a spirit of caring and provide inspiration to such individuals on a daily basis.
About Kristen Pfautz Woolley (source: nomination by Deb Harrison)
Kristen Pfautz Woolley was presented with an Essence of Humanity award in recognition of her work making a significant difference in the lives of abused children and women who have been victims of child sexual abuse, despite facing the tremendous challenge of such abuse in her own life.
The three words that most describe Kristen are compassion (she has maintained a tremendous level of empathy despite her experience of abuse at a young age), optimism (she has a great capacity to believe that things can change for the good) and courage (child sexual abuse is one of the hardest issues to face in our society today, and she does so with great courage and at some personal cost).
Suffering significant trauma and loss, Kristen has embarked on a courageous process of healing, and of using her own pain to make a difference for others. She completed her MSW as well as a post-graduate certification in child sexual abuse treatment.
"I was determined to do something good with my awful," says Kristin. She dedicates her life's work to helping others on a path to healing. In November of 2012, she opened her own non-profit, the Turning Point Women's Counseling and Advocacy Center, using seed money she inherited from her mother to start the center. Inspired by the compassion and
safety she finally received by a therapist as an adult woman who helped her with her healing process, she wanted to create a safe place for women to share their abuse, break their silence, and not have to carry the burden alone.
Throughout her path to healing, Kristen demonstrated the essence of humanity in the following ways:
Courage and Strength: As part of her healing process, Kristen decided to report her own abuse. At age 25, she contacted the State Police, Children & Youth and the DA's office, only to learn that due to the statute of limitations, nothing could be done. So she did the next thing she could think of—she faced her perpetrator. This takes phenomenal courage for any victim of abuse. Facing down, and calling out, ones' own abuser, requires tremendous courage. Kristen refused to remain silent, meeting with her abuser's spouse to alert her to the danger her children may be in.
Persistence: Learning that there is a statute of limitations to reporting her own abuse and understanding the dynamics of child sexual abuse and why delayed disclosure is common, Kristen has made a commitment to meet with every member of the PA House Judiciary committee to advocate for House Bill 238 to be passed, lifting the statute of limitations fully for victims of child abuse. For many victims, as in Kristen's case, it can take years to reach a point where they are able to tell about their abuse. In Kristen's words: "I want my rights back, I want my day in court, I deserve it and every victim does."
Determination: Kristen is determined to help herself and other women make the journey from victim to survivor, and understand that they can move beyond their abuse and thrive in their relationships and families. She has invested a tremendous amount of time and resources in opening Turning Point to create a space where women can themselves begin to make the journey from victim to survivor.
Encouragement and Inspiration: Kristen has used her own experience as the catalyst that drives her to serve on the Board of the York County Children's Advocacy Center, where children have a safe place to disclose the abuse that has happened to them. She has taken her own experience and transformed it into a safe place at Turning Point for women to begin their own process of healing.
Love: Kristen is dedicated to helping others heal, and this capacity to show love to others when they most need it is an indication of how far she has come in making the journey from victim to survivor. Survivors are able to reach out and provide support to others who are experiencing pain and be a support to them.
About Essence of Humanity
The intent of the Essence of Humanity Award is to honor those who inspire the best in all of us through the award and by elevating their stories. The program began in 2001 when business and community leaders in South-Central Pennsylvania established the award. The award is presented by participating organizations in collaboration with the Essence of Humanity program's steering committee, which evaluates the nominations. For more information, contact Robin Stauffer, Executive Director, at 717-293-4498, or visit the website at www.essenceofhumanity.org.